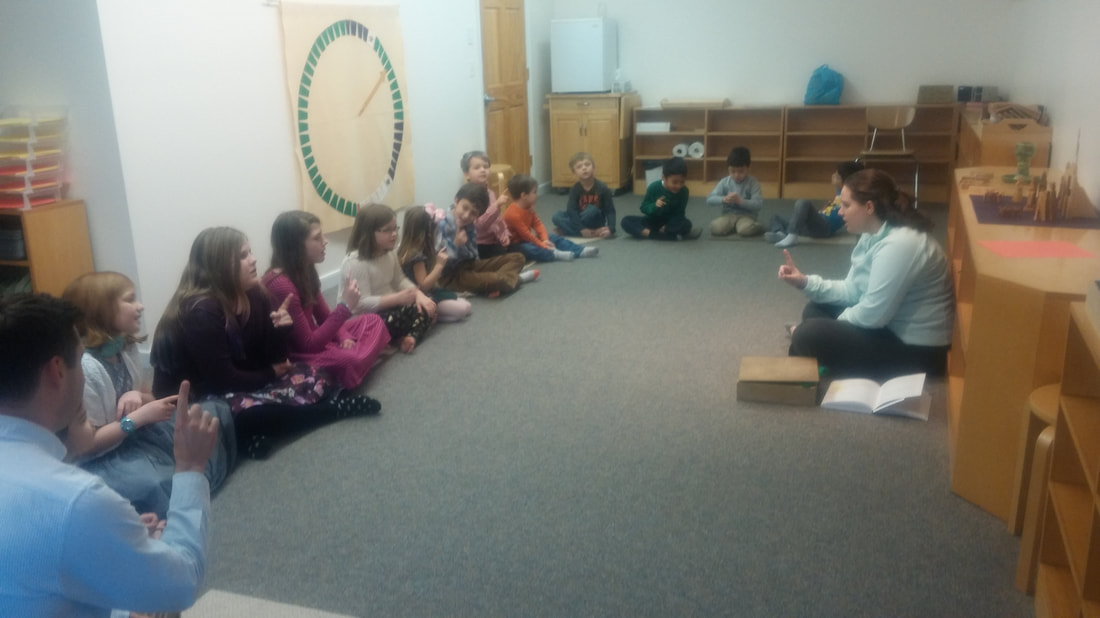 Children Worship & Wonder
Children Worship & Wonder offers an exciting way to approach faith formation with children. The approach recognizes children as spiritual beings who already have a relationship with God.

Through Children Worship & Wonder, children learn about God as they experience God. They hear Bible stories in a way that allows them to enter into the stories and form responses out of their own life experiences. Children Worship & Wonder is offered at all Sunday Slash worship services for Children aged 3 until they finish the 4th grade. Children leave from the sanctuary with their worship leaders and can be picked up at the worship center on the second floor of the Education Building following worship. Children will not be dismissed until you pick them up.